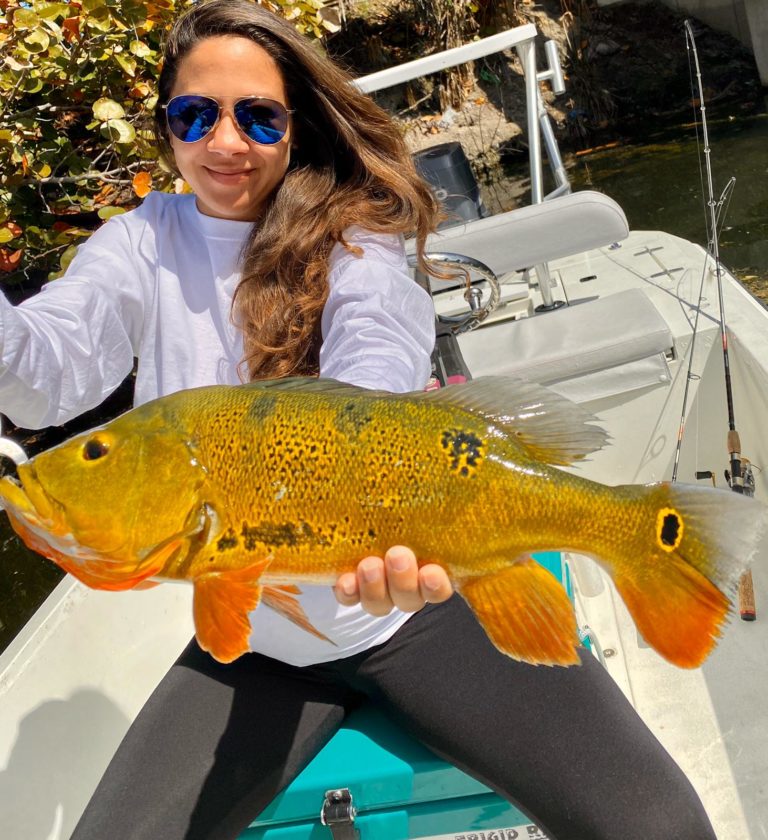 Butterfly Peacock Bass were introduced here in Miami in 1984 by State biologists to control the spread of Talapia in South Florida fresh water canals and lakes as well as the Everglades. Their population exploded!
They exist in only two places In the world: South Florida and the Amazon Rainforest of South America. They are voracious feeders and strike with great power. They are beautiful and full of color. 
They bite all year but they are bedded up in the spring for greater sight casting opportunities, and schooled up in the fall for greatest numbers of fish. Peacock Bass is an angling challenge on any light tackle or fly.